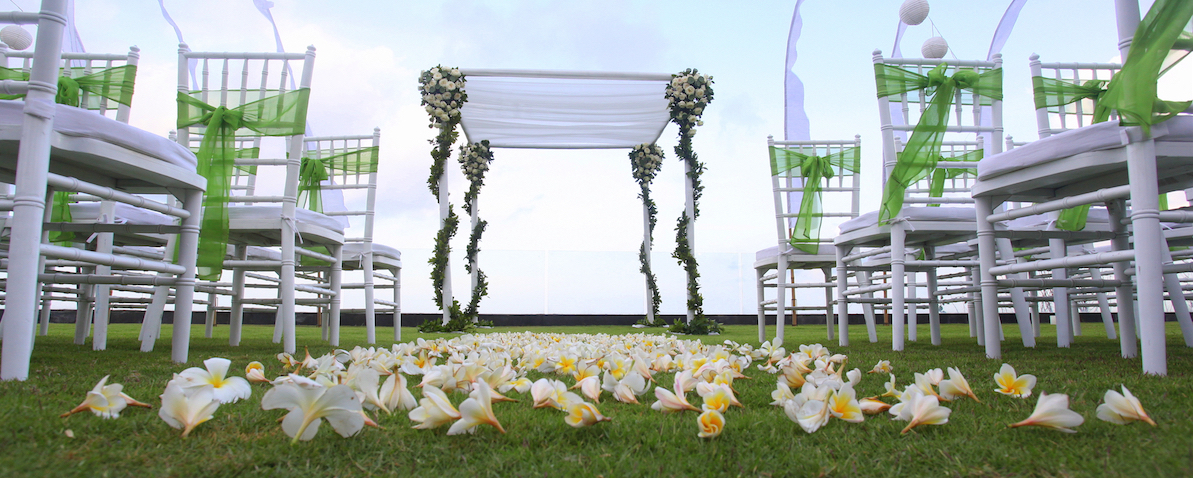 The island of Bali is often called "a paradise island" due to its incredible beauty that captivates your imagination, pleasant climate, extremely rich and interesting culture. But it is not enough just to listen to someone else's stories, you need to see for yourself that it really looks like a fairy tale. Gorgeous sunrises and sunsets on the ocean coast, cliffs of magic beauty, majestic volcanoes, mysterious jungles, waterfalls, rice fields… and these are just the things that the natureitself has to offer. Bali is also well known for its numerous temples, rich traditions and many great ceremonies. It is not surprising that Bali lures its guests not only to spend excellent holidays but to celebrate the most important events of your life here in the island as well, for instance, to have a wedding ceremony.
A wedding day is a day which colours, romance and happiness you want to remember lifelong and a ceremony in a tropical island will help to make this day really unique. To maintain the mood exactly like this you will require some help of an experienced organiser who will take care of flowers, a cake, a wedding venue and other details you will not have enough time to pay attention to.
For a start you need to decide if your ceremony is going to be an official or a symbolic one. For an official wedding in Bali you have to arrange some documents in your country in advance and send them for consideration to the consulate of Indonesia. After the ceremony you will get an official marriage certificate verified by the consulate of your country in Jakarta. On your return home you have to legalise the issued document where you are registered. In our opinion, such an option is not really desirable as a lot of effort is required and it may take quite a long time. A symbolic wedding in Bali does not require any official documents, just your enthusiasm will be enough here.
What may your wedding in Bali look like? Everything here depends on you imagination only. Share with us what kind of wedding you've been dreaming of and let us make your dream come true.