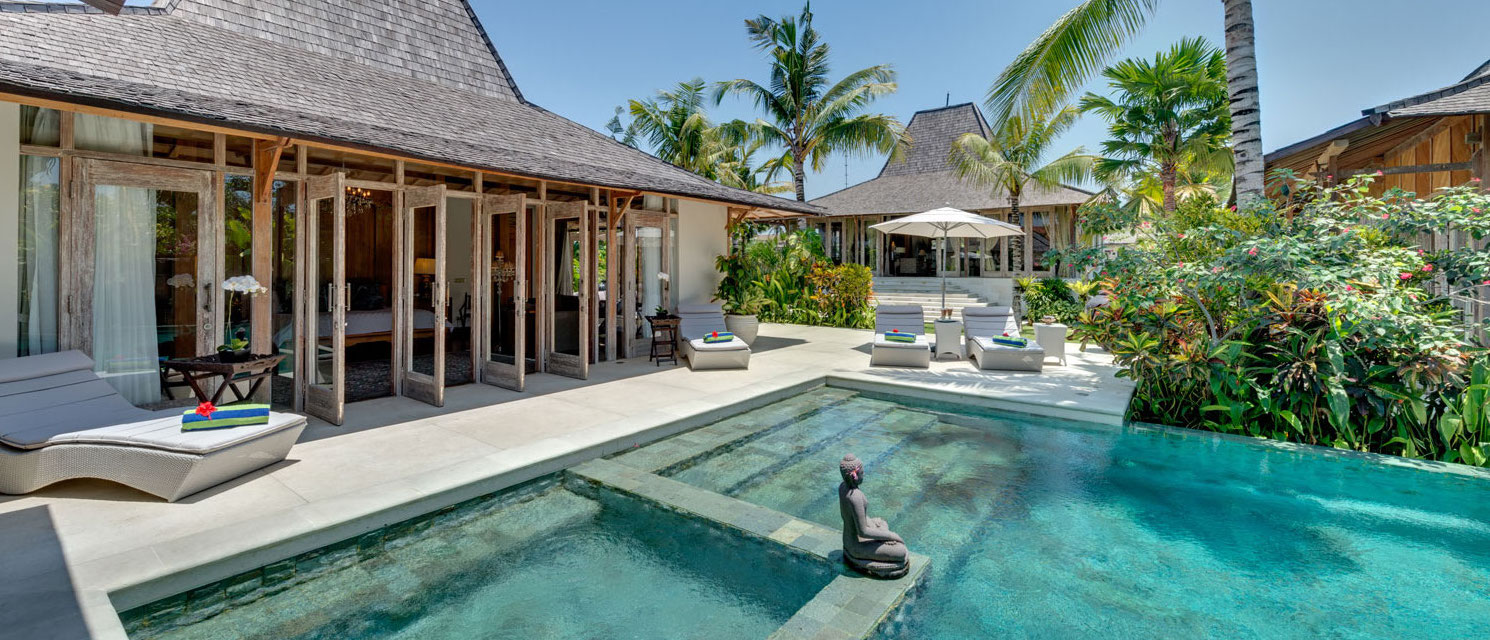 To buy real estate abroad, in particular in an environmentally safe island is not just an attempt to follow the fashion but profitable investment that will bring in financial gain and a world of positive changes in your life and in the state of your body and soul as well.
Due to the growing demand caused by favourable investment atmosphere and variety of real estate choice in Bali more and more advantageous offers of villas for sale appear with every year. We advise you not to hurry to make your choice but to get to know what the market is offering and to learn all the conditions of form of ownership and taxation law. Please remember that real estate purchase is a serious step, there is no rush really.
So, you have made a decision to buy a villa. What should you start with to make your dream come true?
Key stages of buying a villa in Bali are as follows:
First you need to realize what the purpose of buying a villa is. Are you planning to purchase a "summer cottage" in Bali, to move to the island and make your permanent place of residence or do you regard a villa as an investment? Having answered this question you can proceed to the next step.
At the second stage you need to decide on the budget. If you are buying a villa in Bali and moving to the island for permanent residence, you need to consider not only the principal cost of a house but the cost of its monthly servicing that depends on the functionality of a house (if there is a garden, a swimming pool, etc.). Repair works have to be taken into account as they often arise due to the Asian climate – roof leakage during a rainy season, for example. If you are buying a villa as a "summer cottage" you need to be concerned about some people or a company that will look after the house during your absence. This is one more expenditure item – to pay to a villa caretaker who will be engaged in solving all everyday problems. He is a person you can hardly do without. You can rent you "summer cottage" out while you are away and get handsome dividends.
Not many people can easily describe a house of their dreams. Therefore we advise you to look through our catalogue of villas offered in our website before you send us a request. Even if you do not happen to find your house among the suggested options you at least will be able to get an approximate idea of what you want.
Having put together a presumptive picture of the house of your dream and having defined its application you can set forth to the island to orient yourself in the locality. Why do you need to do it? It has to be done so you could understand what area suits you personally best if you are planning to move to Bali for permanent residence or what area is mostly in demand among tourists if you are planning to rent your villa out afterwards. In any case, we strongly recommend you to get to know different areas of Bali, to get a detailed consultation of the specialists with forecasts of future development of certain areas (in case of investment) and it is very important to stay for some time in the area you like (when choosing a house for permanent residence).
So, you have chosen a villa, stayed in it and suddenly got disappointed. Every person has various requirements. It is true that looking at the picture we may imagine one thing but in reality we run against a number of insurmountable circumstances. Do not be afraid to inform us about it. We are working for you and our task is to find a villa for you that will fit the bill completely – not just for 99%, but for a full 100%. Believe it, a house that is designed specially for you can always be found!
Legal issues. After you have decided on the area and the house, a stage of transaction documents preparation and expertise comes. When buying a villa in Bali it is vital to get a qualified lawyer's consultation and a notary has to be involved. The outcome of your transaction greatly depends on their professionalism. In I Love Villa we emphasize the importance of this issue, thoroughly check the whole set of the following documents:

Ownership history;
Land-tax;
Zoning;
Building permit;
Road facilities; etc...
If you purchase real estate in Bali you should trust professionals and let them deal with legal issues. There were some incidents that people were trying to save when choosing a lawyer and were facing fraud cases later on. Unfortunately, it is not a rare occasion and the same kind of peripety may take place in any country, even in "the island of gods". Therefore we control every step of a transaction and advise you on any arising issues until the moment when villa is transferred to your possession. And only when we are completely sure that the land or the real estate does not have an alternative owner and all the documents are compiled according to the legislation of Indonesia, then we start to take further actions.
Now you have become a happy owner of the villa of your dream in the island of Bali. Your next step is to enjoy your new acquisition! Congratulations!