Renting a villa in Italy
Villas in Italy make up a large share of the real estate market and they are the favourite choice of travelers looking for an exclusive and secluded getaway. Our experts will recommend the best options based on the client's wishes and they will do everything that is necessary to ensure your comfortable stay in Italy.
Italy is one of the most popular holiday destinations in Europe due to its climate, geographical location, as well as its rich history and cultural traditions.
Renting a house in Italy is perhaps the only right way to relax in this hospitable country. Few go to Italy just because of the beaches, most go there for the special atmosphere – a combination of natural and man-made beauty, seascapes and picturesque streets, unique cuisine and vivid emotions. Travelling on your own only enhances all these impressions.
Renting a villa or an apartment in Italy is the most suitable vacation option for those who are looking for privacy, relaxation and positive emotions. A guest house or a villa in Italy, as a rule, is equipped with everything you need for the most enjoyable stay. All of them are fitted out with comfortable bathrooms and cozy living rooms. Barbeque facilities and various supplies necessary for a pleasant time in the villa are usually provided.
A spacious green territory is also a must and it is a distinctive feature of villas in Italy. And maybe this idea is the most important - a vacation in a rented villa gives you complete freedom of action, the possibility to choose your own rhythm of life and daily routine. At the same time, you can arrange a large gathering and hold any family or corporate events in the villa without additional rental costs of separate premises.
How to choose a villa in Italy
To rent a house in Italy and exactly the one you want to, it is highly advisable to start dealing with this issue in advance, at least 6 months prior to your journey, especially if you are planning to travel during the peak season.
Since it is not as difficult to rent a villa in Italy, as it is difficult to make a choice. There are so many amazing places, that it will not be so easy to decide right away.
Our consultants, as well as, of course, your personal preferences will help you to make a choice in favour of a particular villa. We can offer you dozens of interesting options - from luxurious villas in Italy by the sea to cozy estates, from which the city centre is just a stone's throw away.
And you, in turn, should think over all your requirements and desires in detail. The choice of a villa in Italy to rent will depend on a number of factors: who you are travelling with, whether you have children or pets with you, what kind of holiday you prefer – active or relaxed. Do not forget about the possibility of renting a villa where you will be able to devote time to your hobby: swimming, diving, tennis, golf, fitness, or equestrian sports. Italy can offer comfortable environment for an excellent and varied vacation.
Why it is worth to rent a villa in Italy
Italy is a country where all the pleasures a tourist may wish for are combined: the sea and the sun, exquisite cuisine and world-renowned attractions, the atmosphere of harmony in small picturesque towns and the everyday bustle in cultural centres. Anyone can find the perfect pastime for themselves.
Renting a villa in Italy is worth it not only for the sake of a measured holiday and a comfortable stay. This type of real estate, both with its exterior and interior design, gives you a chance to dive into the atmosphere of Italy and feel the flavour of this sunny country.
To fully experience what a vacation in Italy in a villa is, you do not really have to buy property abroad. You can just rent a villa in any place in Italy you like for any period that is convenient for you.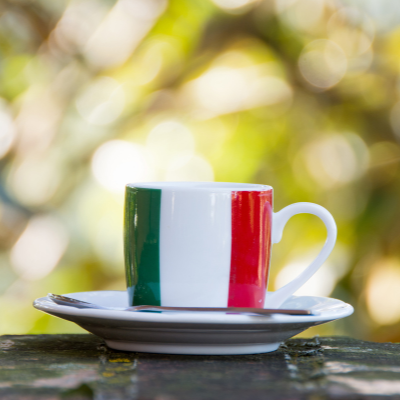 Profitable
Renting a villa in Italy has long become a common thing not only for those who like to enjoy its flavor, but also for the guests who know how to use this vacation to their advantage. First of all, renting a villa in Italy is beneficial if you have a big family or you are travelling with a large group of friends. You have to agree that the cost of a villa by the sea with several bedrooms will be much more profitable than the same number of rooms in a hotel of the same level. Secondly, when staying in a villa, guests will always have a choice of places to eat. It can be either any nearby restaurant or a fully equipped kitchen in the villa where you can cook something yourself or use the services of a chef that can be invited to the villa.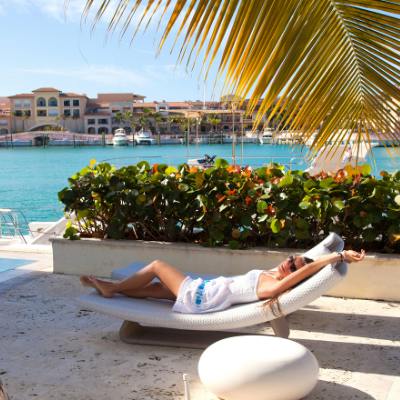 Comfortable
Renting a villa in Italy means providing your loved ones and yourself with comfort, the unconditional components of which are peace and quiet, a private territory and a swimming pool. If you do not like living in separate rooms, as is the case in hotels, then a villa is a solution for a comfortable stay in Italy. Services offered in villas include the usual cleaning, garden and pool maintenance, and can be supplemented, at the guests' request, with a massage, an invitation of a chef or a nanny. Staying in touch with the guests during the entire vacation period, our managers will help to solve any issue.
We work directly with villa owners or with management companies and only after signing an official contract. Our company managers have been working in the tourism market for over five years. During this time, we have created an extensive database of the most profitable rental offers. Whether you rent a luxury villa or a small apartment, a bungalow or a guest house, you can always count on the lowest possible price and personalized service from I Love Villa. Moreover, pleasant surprises, such as discounts and bonuses await our regular guests.
VIP service and support 24/7
Booking a villa in Italy with I Love Villa, you entrust your vacation not to a private agent, but to a team of professionals who will take care of everything, from planning your holiday time and meeting you at the airport to a comfortable and carefree vacation in a villa during the entire stay. While on holiday in a foreign country, it is very important to have a person who can always help and tell you, for example, how to get to the nearest pharmacy, a convenience store, or the best seafood restaurant and a nightclub. Or he or she can organize the necessary groceries delivery directly to the villa before your arrival or at any other time on your request.
We are always in touch with our guests and are ready to help with any issue. With the support of our staff, you can enjoy your vacation without thinking about trivial details and wasting your time and nerves to solve the difficulties that might arise. Should you have any questions, just dial your manager's number and he or she will definitely answer them.
Additional Services
The main advantage of spending a holiday on your own in a villa in Italy is the ability to plan your day regardless of the hotel's schedule. At the same time, you do not lose the opportunity to use the services which are normally offered by hotels, but, on the contrary, you get additional ones. You won't have to think about anything, we will provide full assistance in organizing your vacation:
we will order
groceries for you

we will provide
a car for trips
around the island

we will provide
feedback to the
manager 24/7

we will find
suitable entertainment
in all areas of Italy

we will invite
a babysitter, a chef,
a photographer, or any
other staff you require
Each of these services has a single goal – to make your stay comfortable and carefree!
Having weighed all the advantages, you can come to the conclusion that renting a villa in Italy will not cost you an arm and a leg. Of course, you shouldn't look for a holiday villa on your own. There is a risk of running into an unscrupulous landlord. With us, everything is different:
we work
directly with
villa owners

we sign
a formal
contract with them;

we check
and prepare the villa;

we control the process
of meeting our guests at
the airport and their arrival at the villa

we receive
feedback from
every client.
Everything is transparent, convenient and safe. We let you know in advance how much it costs to rent a villa in Italy, what services will be included in the price and what can be added or ordered during your stay. Moreover, our regular guests will receive discounts and bonuses upon check-in.
We are waiting for you 24/7, ready for any wishes and suggestions! We will provide an unforgettable vacation for a whole family, a couple, or a group of friends. We will prepare the villa for our guests' arrival. If you have questions – just call or write at any time, and we will answer them all.
Advantages of renting a villa in Italy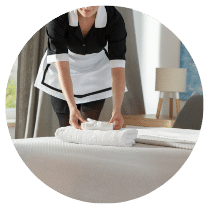 First-class service
Renting a villa, you get the same set of services as in major five-star hotels – meeting at the airport, airport transfers, cleaning, breakfast. However, in addition to this, you have the opportunity to use other benefits provided to our guests. Just contact our concierge service.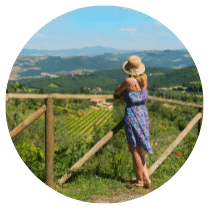 Privacy
At the villa, you will definitely not meet crowds of vacationers and will be able to spend time with your family and friends only. The stunning views from the windows, a private territory around the house, a terrace, a swimming pool and whatever you may wish for will be at your sole disposal. Renting a villa in Italy is worth the money you spend if you appreciate comfort and quality service.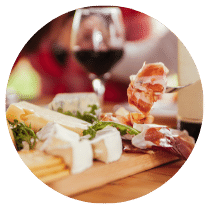 Uniqueness
Travelling to Italy is an opportunity to come in contact with European culture, plunge into the atmosphere of relaxation and comfort, enjoy culinary delights and the beauty of nature and get new impressions of staying in a real Italian villa.
In the recent past, renting a villa in Italy was considered an unaffordable luxury. For many, it was financially impractical to rent a villa in Italy. However, nowadays, when organized tourism has become practically impossible, renting a house is not only a convenient solution to the problem, but also a profitable option especially if you are going on holiday with the whole family or a large group of friends. Every traveler today has the opportunity to spend an unforgettable vacation in a luxurious Italian villa. Quite often, renting a villa for a big number of guests is even more profitable than paying for several hotel rooms.
Make the right choice and your vacation in sunny Italy will provide you with the most pleasant and unforgettable impressions.
BLOG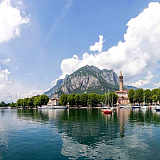 Lakes of Italy have about 1,5 thousand water bodies and reservoirs, everyone can choose the rest to their taste: from the purest mountain lakes to shallow lagoon.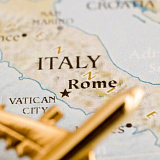 The wide network of airports in Italy allows you to reach its any coast from anywhere in the world. Thanks to short distances and developed transport infrastructure, you can easily reach your desired destination.