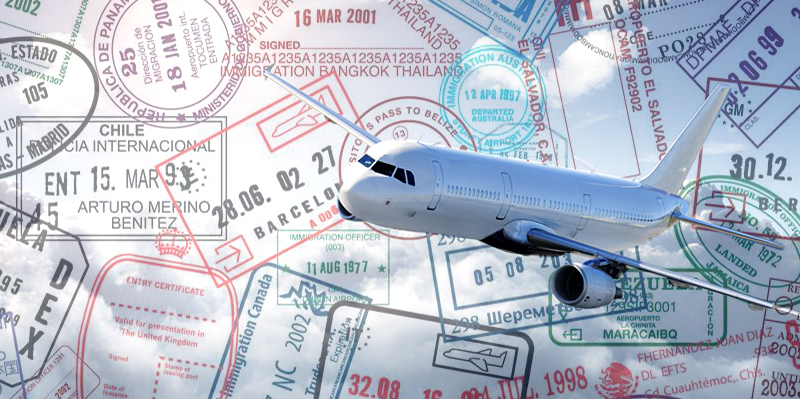 To visit Indonesia for a period of not more than one (one) month citizens of some countries do not have to apply for a visa in advance. Visa '' ON ARRIVAL '' (VOA) is obtained at the international airports in the capital of Indonesia – Jakarta, Bali and Batam islands, city of Medan and Surabaya as well as four seaports.
Starting 15 June 2015 citizens of the following countries: Brunei, Cambodia, Laos, Malaysia, Myanmar, Singapore, Thailand, Philippines, Hong Kong, Macao, Morocco, Peru, Ecuador, Chile, Russia, Austria, Bahrain, Belgium, Great Britain, Hungary, Germany Denmark, Spain, Italy, Canada, Qatar, China, Kuwait, Mexico, Netherlands, New Zealand, Norway, the United Arab Emirates, Oman, Poland, USA, Finland, France, Czech Republic, Switzerland, Sweden, South Africa, South Korea and Japan – will be issued a visa on arrival (VOA) for temporary stay in Indonesia for not more than thirty (30) days, which may not be renewed.
If the citizens of mentioned countries intend to stay in Indonesia for more than 30 (thirty) days, they can obtain a visa on arrival (VOA) for the 30-day period after the payment of a $ 35 fee with a possible extension for another 1 (one) month.
If your PASSPORT IS VALID for less than 6 months after the expected arrival date you may be refused to be granted a visa. In a case like this you will have to fly back home.
You will be given a special form to fill out on board of the plane where you have to enter your personal data, the flight number, number of days of your visit, as well as the address of a villa or a hotel, further you will have to fill out A CUSTOMS DECLARATION. It has to be presented when you pass custom control desk.
It is ALLOWED to bring to Indonesia: 1 liter of strong alcohol and 200 cigarettes per person. In case you do not comply with this requirement the entire surplus will be confiscated at the customs.
According to the legislation of Indonesia import of narcotics is punished by DEATH PENALTY.
Import and export of animals, as well as weapons, pornography and items of historical value IS PROHIBITED.
We advise to book FAST TRACK service – an accelerated crossing of the border. Bypassing the queues for passport control a representative of the airport will do all the customs processing for you. The cost of the service is 45 USD per person.
I Love Villa can ARRANGE visas to Singapore. For more information CONTACT us by e-mail: hello@ilovevilla.com or by phone: +62 878 6039 4950.
There is no visa required if you are taking a transit flight to Singapore. A visa for the period not longer than 96 hours is issued on arrival on the condition that you have tickets to fly to a third country – from Singapore.