HOW TO CELEBRATE THE NEW YEAR IN BALI?
Many travelers dream of celebrating the New Year in Bali. Having found yourself in the hot tropical summer right in the middle of winter, you will remember this New Year's Eve for a long time. By the way, the residents celebrate the New Year in the spring. However, a large number of foreign tourists arriving during the holidays has had an impact on local traditions. For Christmas and New Year, shopping malls and stores change their look and decorate their shop windows and halls with New Year ornaments, cafes offer special New Year menus, and clubs organize New Year parties on a special scale.
Seminyak
 or fashionable 
Canggu
 are the most popular among our guests for the New Year period. During the celebrations, the traffic is blocked there and after the countdown deafening explosions of fireworks are heard in the area. Bars are open until early morning, or groups of friends hang out on the beach. The New Year in Bali is the choice of people who are tired of monotonous holidays. There you can feel something new, something really memorable.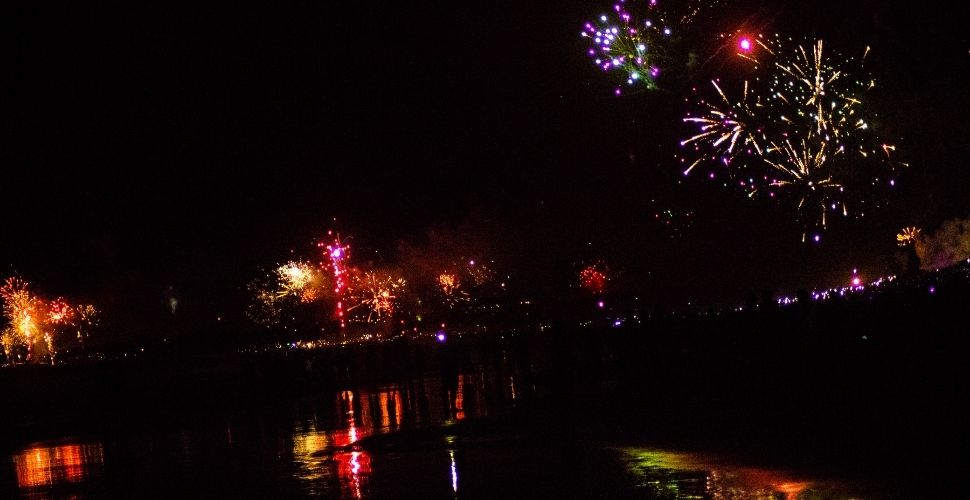 THE NEW YEAR ON A VILLA 
If noisy festivals are not to your liking and you prefer relaxing with your family and friends, you can choose to 
rent a villa in Bali
 by the ocean or in a picturesque quiet area of the island and celebrate the holiday the way you want. Do not worry that it might be difficult to arrange New Year activities to your taste in a foreign country. To our guests we offer assistance in planning and organizing all sorts of events. To invite a chef to the villa or order dishes from the best restaurants, find a children's party entertainer – all of it can be prepared and taken care of in advance. 
A HOTEL OR A VILLA – WHAT TO CHOOSE FOR THE NEW YEAR HOLIDAYS IN BALI
Most people who go to Bali to celebrate the New Year are faced with the choice: to book a hotel room or to rent a villa. Both options have some advantages. 
Hotels arrange gala dinners and festive events, it is crowded and noisy there. However, it is not always an exciting program. You can book a table for the New Year's Eve even if you are not staying at the hotel, so this option is also available for those who have chosen to rent a villa in Bali.. 
In a villa, you will get together with your close friends only – with no strangers. Your favourite music will be playing there, your favourite dishes will be served, and the whole territory of the villa will be at your disposal. 
The price of a good hotel room this year is comparable to the cost of renting a villa, especially if you are travelling with your family: for 3 hotel rooms you will definitely pay more than for a spacious private villa with 3 bedrooms. However, the second option gives you not just one or several rooms with an entrance from a common corridor, but also the entire surrounding area including pools, terraces, a garden, a beach, etc.
Many vacationers prefer to greet the first morning of a new year on a balcony of a villa with a view of the ocean or picturesque surroundings, away from the bustle of hotels, as during the festive season there is always an increased demand for travel and, accordingly, there are more people in hotels. 
Renting a villa for the New Year holidays in Bali gives you more freedom if by chance you are unlucky with the weather and have to spend some time indoors. Typically, villas in Bali have covered terraces, pavilions, spacious living rooms where all of you can feel comfortable, take shelter from the rain, and have fun. If you stay at a hotel, you will have to spend time in your room, which, of course, is not so exciting.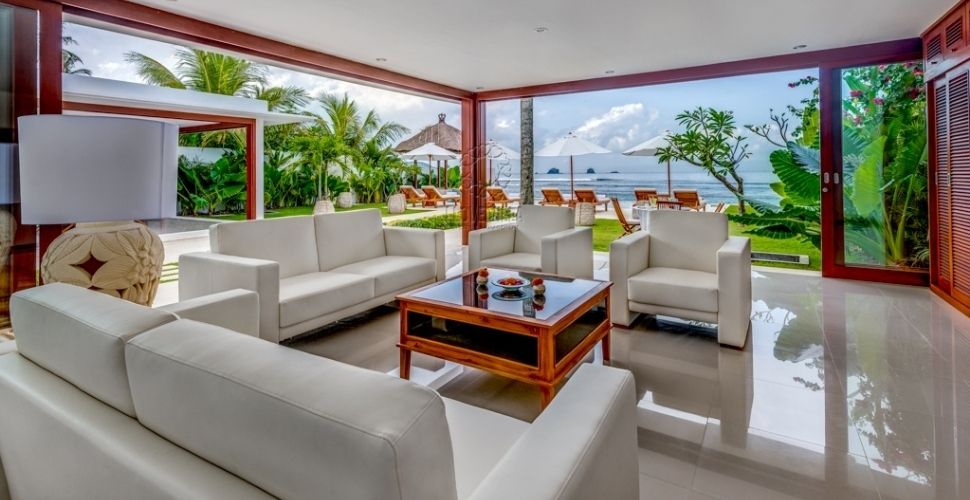 HOW TO CELEBRATE THE NEW YEAR IN BALI 
Celebrating the New Year in Bali by the ocean is an attractive but by no means the only opportunity to spend an unforgettable vacation. Every day of the new year can be devoted to exploring the island. 
Bali is popular with surfers. Huge waves, endless sandy beaches, warm water – all this attracts surfers from all over the world. Learning something new or trying something exciting might be a great start to the new year. The ability to ride the waves on a board can also be such a new start. There are many schools and private instructors in Bali who will teach you the basics of surfing in a few lessons. 
One day you can go on a fascinating tour around the island. You will visit sacred temples, see ancient architecture, and take a look at rice terraces. 
With children and family, you can travel to one of the parks where exotic birds and animals are kept. You might also go to Ubud and pay a visit to Ubud Monkey Forest. Or you can have a fun day at a water park. 
Few people know that there are hot springs in Bali. They are located at the foot of Mount Batur which is an active volcano. There you can have a great day and relax. 
Be sure to include a visit to a spa in your program. Balinese massages and spa treatments work wonders and they will help you relax and feel well-rested and refreshed.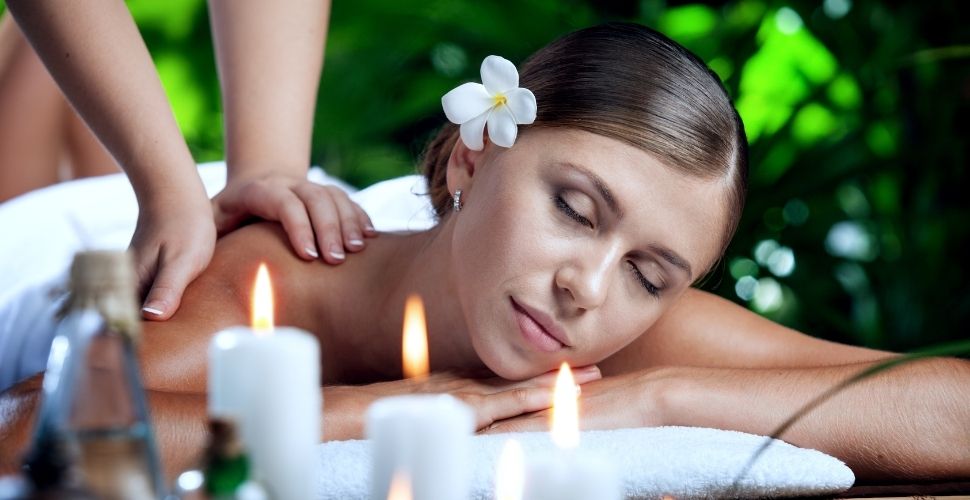 If time permits, it is worth planning a trip to different districts of Bali. Each of them is unique and has its own peculiarities. For example, in Ubud Balinese folk crafts are concentrated. They sell unique handmade items there. In Lovina, you can visit the black sand beach and watch the dolphins. Uluwatu is famous for its breathtaking panoramic views of the ocean.
This is not a complete list of things to do in Bali. You do need to try to keep up with all this during your New Year holidays in Bali. Let yourself relax and enjoy every day on the island. Often, those who come to the island for the first time return more than once and each time they get to know Bali from a new perspective. It is never boring, no matter how many times you have been there. 
WHAT IS THE WEATHER GOING TO BE LIKE DURING THE NEW YEAR HOLIDAYS IN BALI?
On the New Year holidays in Bali, there is a high probability of rain, but these are usually short-term showers that do not last long. The humid weather will not cause any inconvenience as the air temperature is about +25-31°С. It is cooler at night (+25°С), in the afternoon, when the sun comes out, the air warms up to +31°С. The temperature of the water in the ocean during this period is around +28°С. Don't expect it to rain for the whole holiday period. 
В январе 2021 года по прогнозам влажность упадет. Дождей будет меньше, а большая часть осадков приходится на ночные часы или вторую половину дня. Длительность непогоды в среднем от 15 минут до пары часов. В любом случае она не помешает весело провести время, понежиться на пляже и посетить достопримечательности.In January this year humidity is predicted to drop. The rainfall will be less intense and it is more likely to rain at night or in the afternoon. The duration of bad weather on average is expected to be from 15 minutes to a couple of hours. In any case, it will not be able to stop you from having fun, soaking up the sun and seeing the sights. 
The New Year is a great occasion to go to Bali. Do not forget that, as they say, the way you celebrate the beginning of the year, this is the way you are going to live it. Who do you think will give up the prospect of visiting Bali again and again, or extending their New Year holidays and staying on this paradise island some more?