10 UNUSUAL VILLAS IN BALI
Living in a private villa in Bali is an unforgettable adventure in itself, full of indescribable impressions. After all, each of the villas is thought out and designed taking all the little things into account. And there is something in each of them to surprise you. We have more than 600 options of 
villa rental in Bali
 in our catalogue. In this article, we will tell you about some of them. Each of these villas is filled with care for its guests and individuality. Luxurious pools, original design, extraordinary interiors and incredible views from the terrace. One of these ten villas could be the most memorable experience on your next trip to Bali!
1. SOL Y MAR – THE OCEAN AT THE FOOT OF THE VILLA 
Four luxury bedrooms, an infinity pool, a high class chef who can create something unimaginable with ordinary products, all this is the magnificent 
villa Sol y Mar
. Its territory offers a breathtaking view of the Indian Ocean. And it's just a few minutes away from the famous Uluwatu Temple. White sandy beaches, clubs and bars, many restaurants and cafes are literally close at hand. The path to the wild beach starts right at the main entrance to the villa.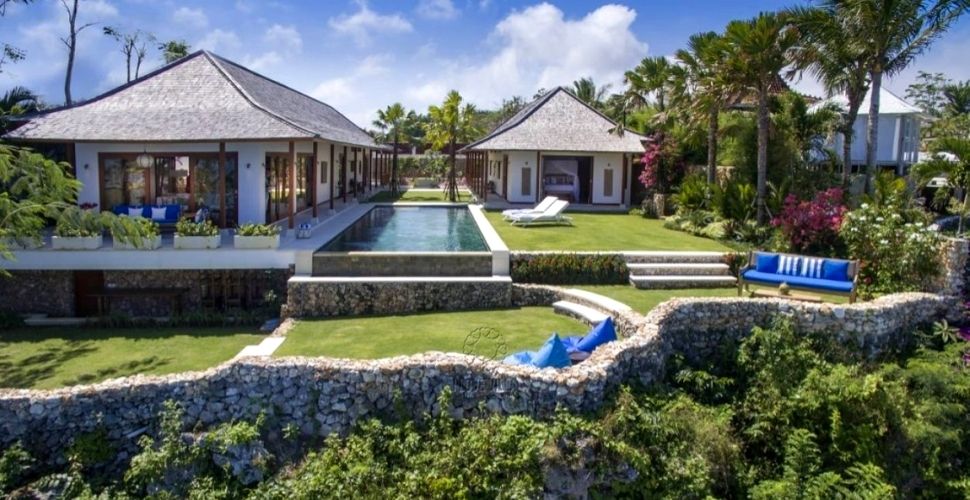 2. MANDALA. THE HOUSE – A GLASS BOTTOMMED POOL ON THE ROOF
24/7 service and proximity to the beach are indispensable ingredients for a perfect vacation. 
Villa Mandala. The House
 complements the holiday idyll with five luxury bedrooms, two swimming pools, one of which is located on the roof and has a glass bottom, and a lush tropical garden. 
Berawa Beach is just a few minutes' walk away. There's even a "secret" library! People come to the villa to celebrate an important event, holidays, or just have a nice time.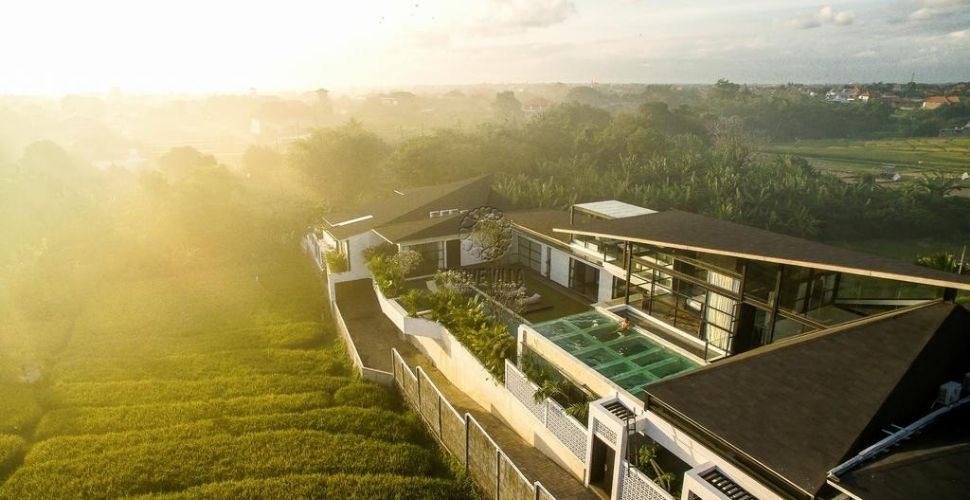 3. THE IMAN VILLA – FROM A WORLD FAMOUS DESIGNER 
This villa was devised by Gary Fell – a famous personality in the world of design. It has the hand of the master written all over it: from massive columns resembling tree trunks to incredible glazing area. The 
Iman Villa
 is a cozy and welcoming residence, ready to accommodate large families with children. The bedrooms overlook the rice fields, the infinity pool has a sun deck and for children there is a separate shallow bathing area.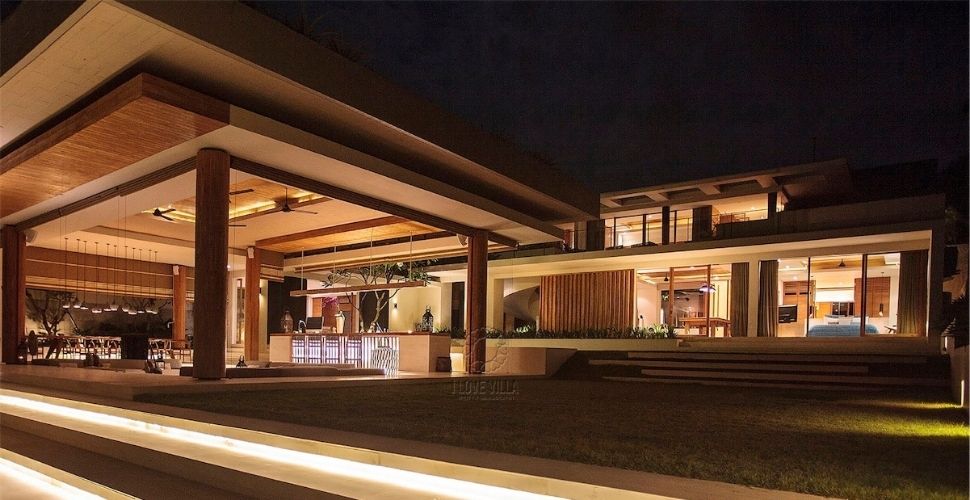 4. NICONICO MANSION – THERE IS A THEME IN EVERY ROOM 
NiciNico
 is an art villa located in the centre of Seminyak. Sandy beaches, a cafe, a club and a restaurant are within walking distance. However, it is not its main advantage! The villa is distinguished by its extraordinary interiors and there is a new theme in every room 
A railway depot of the early 20th century; 
Emerald lawns with unusual sculptures; 
Two bedrooms in Japanese pop art style; 
Rooms in colonial or Chinese style. 
It is as if you are immersed in a fairyland, where a new adventure lurks behind every door.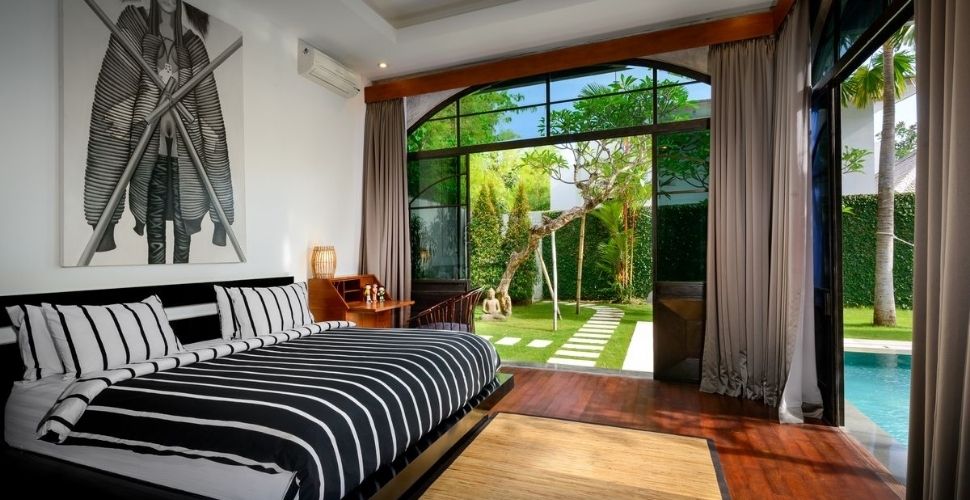 5. VILLA KHAJURAHO – OPEN SPACE AND LOTS OF ROOMS 
This 
luxurious villa
 is located near Dreamland Beach. There is a huge swimming pool, spacious terraces, a dining room for 14 people, a living area, a garden, and a lot of bedrooms. And all of it can be rented at an affordable price! Villa is equipped with all the necessary amenities for a comfortable and carefree life.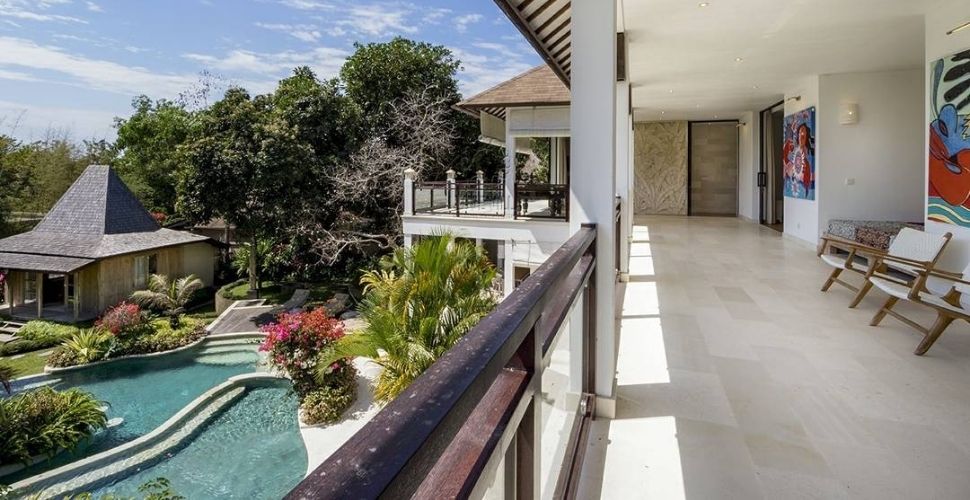 6. VILLA TERRACOTTA – AN INFINITY POOL AND INCREDIBLE SUNSETS AND SUNRISES
The villa is situated in the south of the island. It offers scenic views of the Indian Ocean. Villa Terracotta is located in a gated community, which means that guests are provided with a carefree and relaxing pastime. It takes no longer than 10-15 minutes to get to any of the beaches or restaurants by car. The main feature of 
Villa Terracotta
 is the large overflow swimming pool, from where you can also enjoy wonderful views of the ocean. Another undoubted advantage is that you can rent the villa at a very affordable price.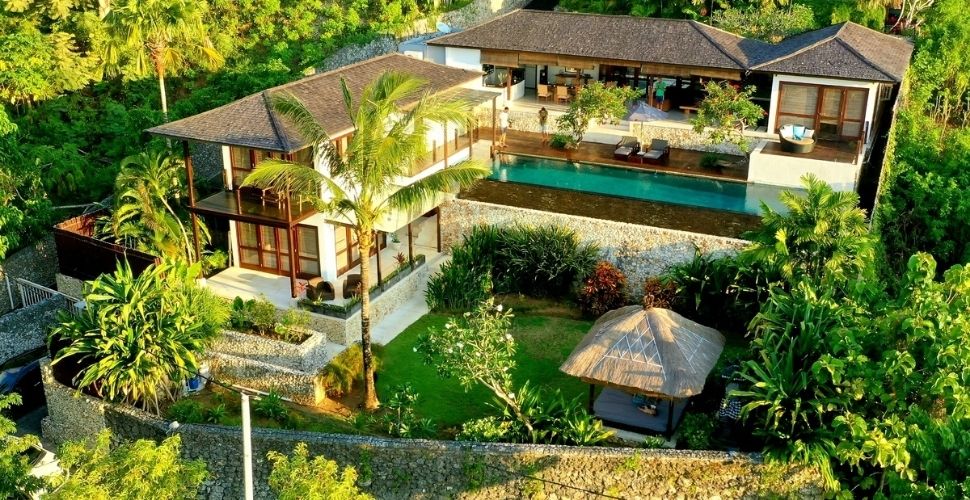 7. VILLA GITA SEGARA – A VILLA AT THE EDGE OF A WHITE SANDY BEACH 
This is one of the finest villas on the east coast of Bali. People come there for a calm and quiet holiday, to enjoy the silence and relax after the bustle of the city. 
Villa Gita Segara
 is the perfect combination of comfort and sophisticated style. Guests of the villa also love it for its own sandy beach, which is accessible from the villa's territory.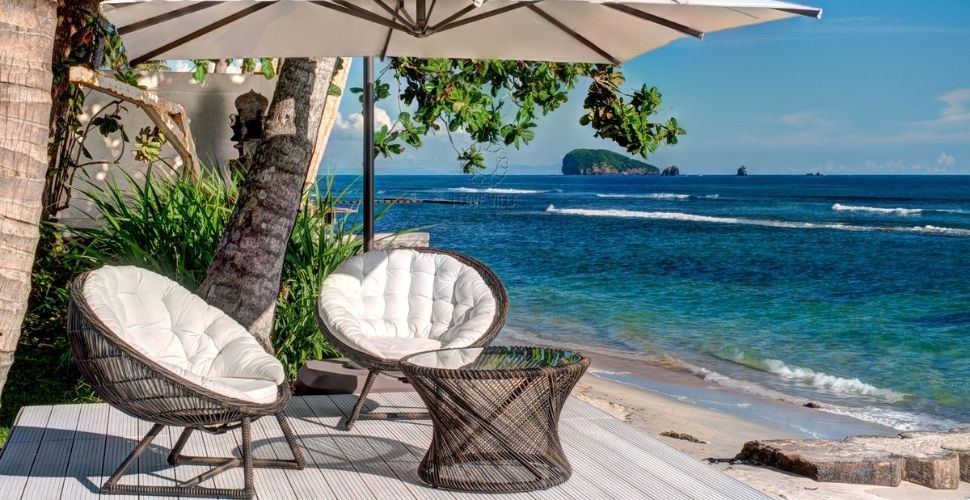 8. VILLA ISSI – AN ARCHITECTURAL MASTERPIECE WITH FUTURISTIC DESIGN 
Villa Issi
 is located in a quiet side street of Seminyak. Any restaurant, beach or club is just a stone's throw from there. In the villa, there are four bedrooms, a terrace, a 25-metre swimming pool, a living room and a dining area. Sports enthusiasts will appreciate the equipped gym. However, the picturesque views and the unusual style of the villa are much more outstanding.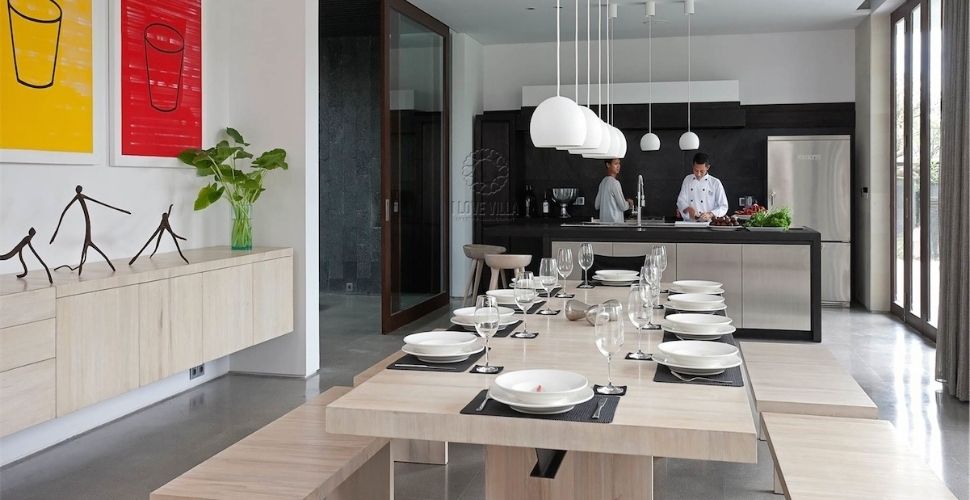 9. KEILA VILLA – MINIMALISM AND MODERNITY IN COMBINATION WITH BALI CULTURE
First of all, guests highlight the huge territory of the 
villa
 filled with greenery and air. The design of this villa combines many trends and styles which organically transform into a cozy space for a secluded holiday in Bali. The entire territory of the villa is planned and thought out to the smallest detail. There are three separate buildings on the territory. The main one is a two-storey pavilion. There is the living room, kitchen, bedroom, and bathroom. Three guest bedrooms are located in different pavilions. Families, friends, and acquaintances come there for an incredibly comfortable stay.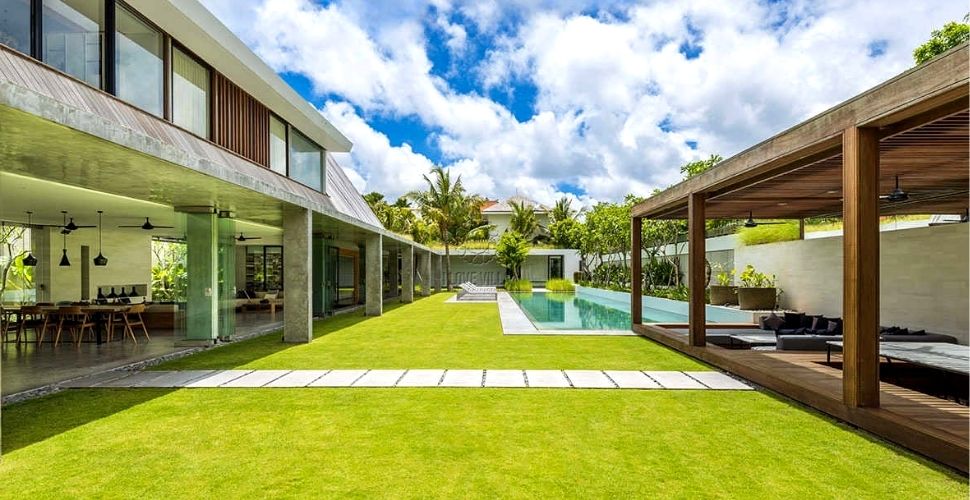 10. VILLA ALEA – WONDERFUL VIEWS OF RICE FIELDS 
The villa is literally immersed in the greenery of emerald colour. A tropical garden with a swimming pool, a living room with marble floors, and the master bedroom in a separate bungalow – all this you will find on the territory of 
Villa Alea
. And the windows offer an incredible view of the rice fields. Under the roof there are rooms equipped with everything you need and even more: a river stone bathroom, a giant bed, a safe and sun loungers.