Yoga at the ocean: best places for practice in Bali
Indonesia is a country of endless beaches and clear waters of the ocean, green rice fields, coffee plantations, mountains and waterfalls where people head to live in harmony with nature. Keen tourists call Bali a piece of paradise on the Earth. A few days in far Indonesia will allow you to reboot and charge your batteries, leave the familiar atmosphere and restore strength. It is enough to 
rent a villa in Bali
 at the ocean and enjoy the moment. Daily meditation and yoga practice at the ocean helps lose yourself in order to find ... Yoga in Bali is a special story to tell.
Nowadays yoga has become not only a fashion but also an element of a healthy lifestyle. Measuring yoga practice at the ocean during your vacation can be a great alternative to a boring gym. Certainly, Indian science is becoming popular as well as the number of schools and studios that are growing with the army of yoga lovers. Bali has no exceptions! We offer several options: relax and enrich the soul and get your body right during the holidays selecting the most interesting places where it is better to do yoga in Bali. Let's find out how to find happiness on a yoga mat by the ocean and live in harmony with yourself and the surrounding world.
Canggu
Canggu
 is exactly that region that can become a mecca for fans of Indian learning, especially if you have a villa at the ocean. The desire to change something in yourself makes watch mechanisms move faster which means that you can easily master asanas in the company of like-minded people in classes by the ocean.
Yoga at the ocean in the morning allows you to start the right processes in the body at the very beginning of the day, - say teachers at Finns Beach Club and do the right thing. By the way, not only members of the Finns community can attend classes magnificent morning rituals on the coast are available to all yoga lovers. The entrance fee is paid according to the deposit system, 100,000 Indonesian rupees (500 rubles) can be spent after classes in a bar or restaurant with ocean views. Yoga in The Practice deserves special mention. This is an absolutely amazing yoga space. Add natural vegetarian food, juicy fruits and magnificent green landscapes of Bali which themselves are good yoga therapy. Udara Bali Yoga Detox & Spa is a legendary space of harmony which is located in a quiet part in Canggu. This yoga hotel has the right to be proud of its gorgeous panoramic ocean views and the unique design of the halls which combine Balinese and Javanese styles with natural wood and stone in the interior.
Udara Bali, together with professional yoga teachers, presents a special program for those who have been practicing yoga for a long time or have taken a step on a yoga mat for the first time. The hotel has four beautiful yoga shals - three with ocean views, one with views of ancient temples. There is also a meditation cave, a fresh pool bar, hot tubs with hot and cold ocean water, a watsu therapy pool, a Finnish sauna, a herbal steam bath, and a spa. You can join the yoga community and discover a wide range of yoga styles that are included in daily activities: Vinyasa, Hatha and Acro Yoga. If you live in this hotel, you are lucky for sure you may attend all classes for free but they allow to come to any yoga class from outside and enjoy the unique atmosphere of the center. Udara Bali also offers free meditation classes on Fridays and Sunday brunches at the weekends. In addition to yoga, you can have therapeutic massages and order breakfast or lunch exclusively from healthy products. You will notice how your body will work like a clock!
Sanur
Power Of Now Oasis is not just a story about yoga, love for your body and health but in the broad sense it's a combination of different formats of activities and directions where you will find harmony with yourself. Located in the 
Sanur
 district, this is one of the best yoga centers in Bali in terms of methods, organization of space and philosophy. Unlike most centers and studios that have yoga classes with the sounds of musical bowls, here is a purity of noble bamboo materials in the decoration, laconic design and stunning views of the ocean. And photos in a hammock next to a real sacred cow that lives in a yoga center must be taken for sure.
Many people go to Bali in search of themselves to get an answer to an important life question, harmonize their health and find themselves. Regular yoga classes turn the healing process into one long and enjoyable yoga ritual. Sanur Beach Yoga provide yoga classes with locals for donation daily on the beach of Sanur. It is enough to get up early in the morning, take a yoga mat with you and enjoy the moment with a view of the ocean.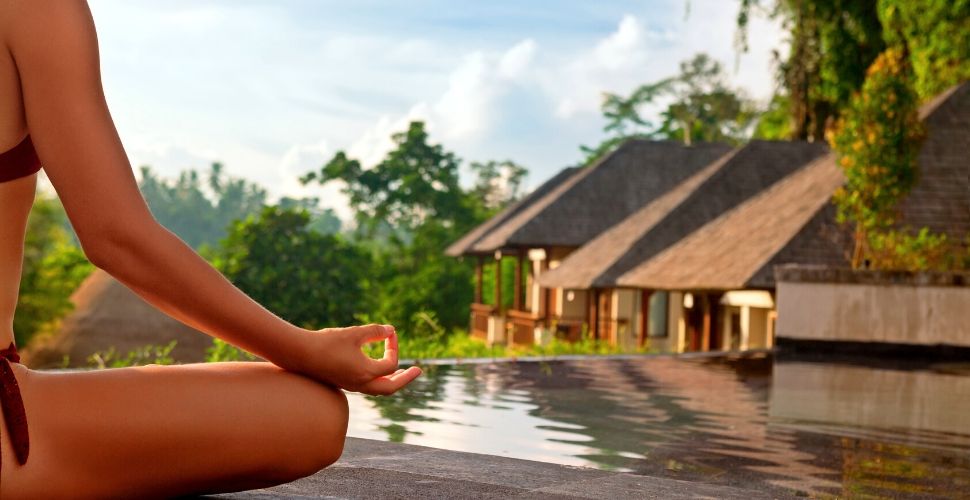 Ubud
One of the best ways to spend your vacation in Bali is to 
rent a villa in Ubud
 which offers new opportunities for a meditative vacation among the green rice fields and a lot of sun. It is exactly here where you can find the largest number of yoga centers and studios that try to find an approach to everyone filling their classes with the positive energy of Bali island. Yoga practitioners at the Ubud Yoga Center already promise themselves to pay great attention and care to their own body and thoughts after the first lesson. Starting regular yoga classes at Taksu Yoga you can catch balance not only on yoga mats. The balance will enter your life gradually. You will definitely return completely new people from your vacation.
Living in a jungle villa and not attending The Yoga Barn Yoga Studio means a crime. It's a incredibly atmospheric, cozy, inspiring place with beautiful bamboo halls. There are many terraces at the territory where you can just sit and meditate after classes that charge the body and pacify the mind. They have everything that you can only dream of!
Seminyak
Seminyak
 has all the necessary facilities for yoga practice. In addition to the usual bonuses like stretching and relaxing muscles improving posture and flexibility, yoga centres and studios offer bonuses in the form of fresh bars and restaurants where you can try healthy food and drinks. Seminyak Yoga Shala in Seminyak is a beautifully organized yoga space with a huge range of services for practicing yoga. Hatha yoga here deserves special praise. For bikram yoga, or as it is also called "hot yoga" in the West you should go to Jiwa Yoga where you can take a wide step beyond your own abilities.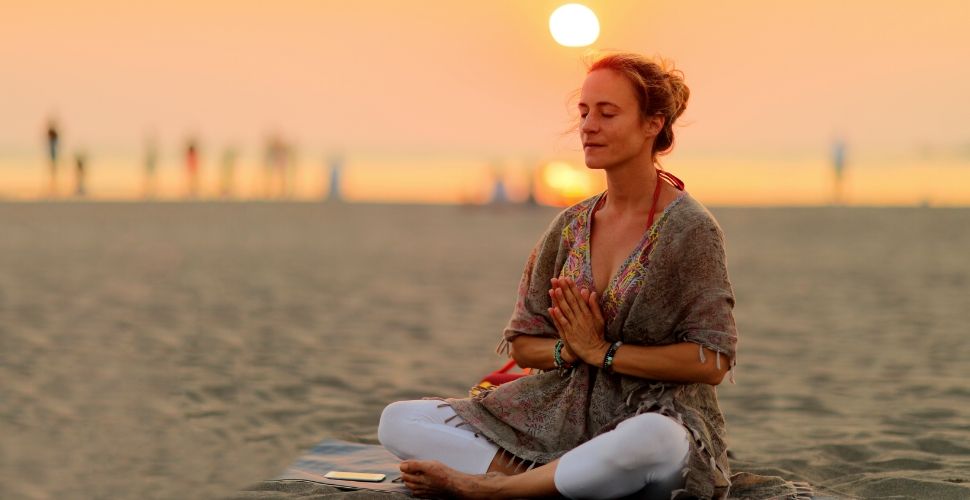 Bukit
The most beautiful villas and beaches of Bali are located on the Bukit Peninsula and yoga at the ocean near amazing waves look super motivating! Specialists at Morning Light Yoga Bali will teach you how to listen to your body as the ocean by having classes on the coast in 
Uluwatu
.
Sannyas Yoga Academy offers yoga classes to everyone who wants to get away from stress, bad mood and relax. Indian practice allows you to find balance so even after a good vacation leaving the island of Bali you can put this balance into your ordinary life.
Modest Umah Trisna Yoga Studio & Healthy Store will help you reach a new energy level through yoga. Acquaintance with Indian science is better to begin in Udana Yoga where several dozen varieties are presented to anyone: from lazy to acrobatic. Start with simple classical yoga and after perhaps you can not live without the divine component, reading sacred texts, singing mantras, meditation and vegetarian life.
Yoga Searcher Bali is a laid-back yoga resort with a spa where you can harmonize body and spirit as well as get the opportunity to lose a few extra pounds. Take advice and find a companion among friends, colleagues, family members or online communities and go to a yoga practice in Bali together.
Balangan Yoga and Love is loved for the simplicity and light classes held at the coast of Balangan beach. You can rent a villa nearby with a gorgeous view of the raging ocean and enjoy catching waves combining surfing with yoga classes. You will notice how understanding with the ocean will grow with each mastered asana.